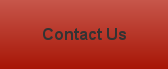 vlbrown is passionate about great design and excited to work with you contact us.

Posters • Flyers • Menus • T Shirts • CD Covers

Call 678-561-4103 or Click on contact button to your left and lets start on the path to making you shine!

vlbrown prints multiples and graphics

uses elegant, bold, colorful and exciting art and design with a personal touch that sets us apart. vlbrown will discuss your vision and will give you other options to consider as well, so it goes 

without saying you're needs are our primary focus. we make clients shine! vlbrown looks forward to the opportunity to show results with your next project.  So click the contact button below let's get started!

Programs Used // Adobe Photoshop, Adobe Illustrator, Adobe InDesign, etc.